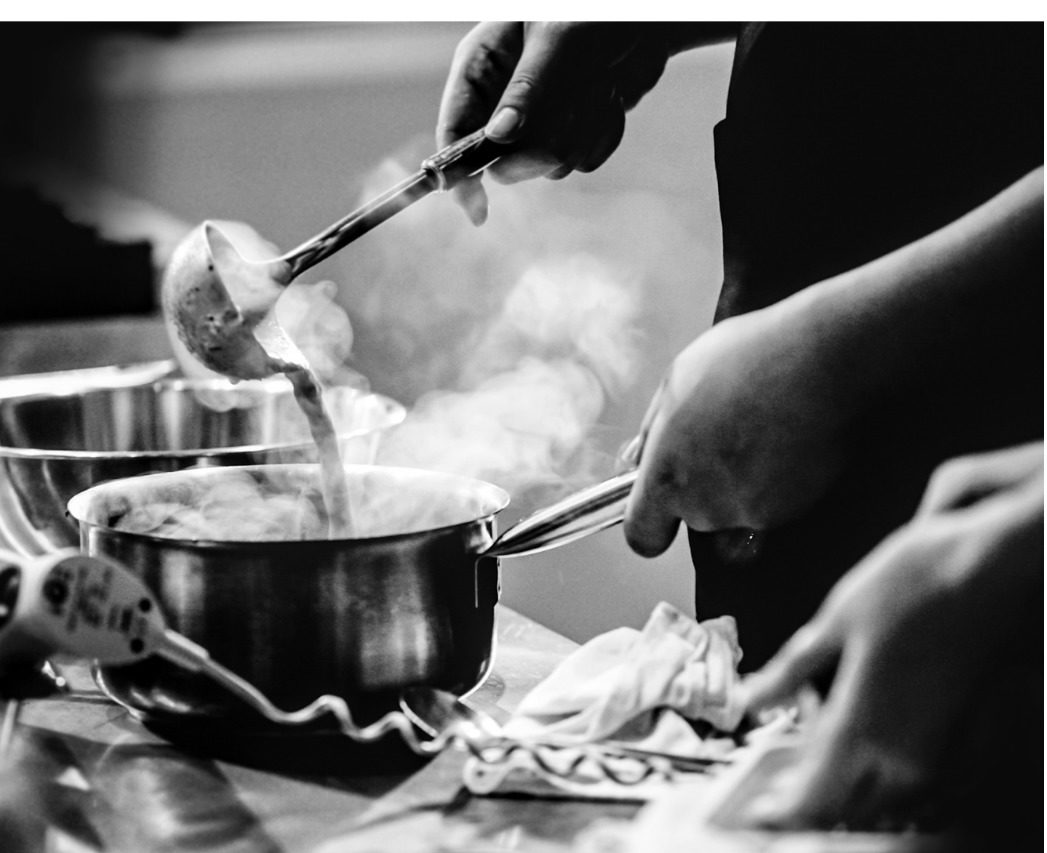 Honoring Black History Month: 5 Chefs, 5 Recipes
The American food scene is rich with African American contributions, including many that revolve around fish. Time and circumstances conspired to fade the names and faces of most of the people who left us with a taste for barbeque, soul food, and Creole and Cajun dishes. A few African American chefs, however, are etched into American history. Here's a brief look at five paired with Eat Wisconsin Fish recipes.
Hercules "Uncle Harkless" Posey (est. 1754 –1812) was born into slavery and was acquired by George Washington's family as a teen. Hercules became the family's head chef, cooking at the forced-labor farm at Mount Vernon, Va., and at the president's house near the first U.S. capital in Philadelphia, Pa. He was described as "a celebrated artiste … as highly accomplished a proficient in the culinary art as could be found in the United States."[1] Evidently Hercules prepared fish most every day and put on a lot of barbeques. Diaries suggest Washington was a real barbeque fan and cite one as lasting three days.[2] Hercules escaped slavery and Mount Vernon in 1797, on Washington's 65 birthday. Learn more about Hercules at MountVernon.org.
In honor of Uncle Harkless: Barbequed trout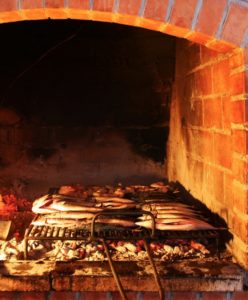 And then there is the story of James Hemings (1765—1801). He's credited as being the first-ever American to train as a chef in France, even though he was enslaved by Thomas Jefferson for most of his life. When Jefferson was appointed as Minister to France, James traveled with him to Paris. There, he learned the nuances of French cooking, fusing French and Southern cooking traditions.[3] James was considered a free man in France, but he returned to the U.S. with Jefferson, likely because of his family ties at Monticello. James negotiated for his freedom, which he gained after training his brother Peter for three years to replace him as chef. Learn more about James at Monticello.org.
In honor of James Hemings: Seared whitefish with creamy grits, sweet corn chow chow and poached herring butter sauce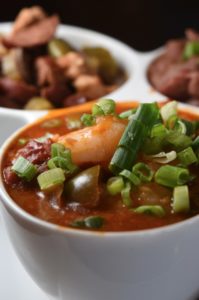 Fast forward about 100 years. Edna Lewis (1916 – 2006) hits the scene cooking up Southern food such as fish gumbo in a way that influences meals across the U.S.[4] Edna was born in Freetown, Va., a small community of emancipated slaves that her grandfather helped to build. She was among the first African American women from the south to write a cookbook that didn't hide her name, gender or race. Edna founded the Society for the Revival and Preservation of Southern Food to help ensure that people could recreate African American dishes and remember the history surrounding them. Learn more about Edna through the African American Chefs Hall of Fame website.
In honor of Edna Lewis: Crispy fried rainbow trout
The Queen of Creole Cuisine, Leah Chase (1923-2019), was a contemporary of Edna Lewis but a different force altogether. Leah and her husband Edgar "Dooky," Jr., morphed the New Orleans family business, Dooky Chase's Restaurant, from a sandwich shop into a fine-dining establishment for Black people during a time when segregation laws made it illegal for Black and white customers to dine together. Despite the laws, the restaurant became a hub where Black and white activists met to advance the Civil Rights Movement. Leah even sent food to Civil Rights leaders when they were jailed.[5] Leah cooked for people such as Duke Ellington, Rev. Martin Luther King, Jr., and Presidents George W. Bush and Barack Obama. Along the way, she inspired Americans to love one another and the taste of New Orleans. Learn more about Leah through the National Visionary Project website.
In honor of Leah Chase: Creole sautéed whitefish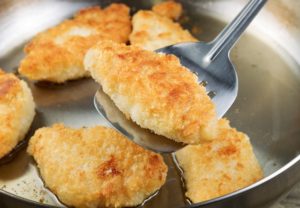 Wisconsinites can brag about their own celebrity chef and social justice pioneer, Carson Gulley (1897-1962). Following a 27-year career feeding students and administrators at the University of Wisconsin-Madison, Carson and his wife, Bea, hosted the TV show What's Cookin' and the radio broadcast Cooking School of the Air. The 8-minute YouTube video that UW-Madison Housing put together, The Life and Times of Carson Gulley, speaks to the impact this barrier-breaking chef had on society and why The Carson Gulley Center was named in his honor. Learn more about Carson and see his recipe for fried perch through the Recollection Wisconsin website. You might also enjoy looking through Carson's cookbooks archived by the University of Wisconsin-Madison Libraries.
In honor of Carson Gulley: Oven fried perch with tartar sauce
To all of the African Americans who developed cooking techniques and passed down the recipes we enjoy today: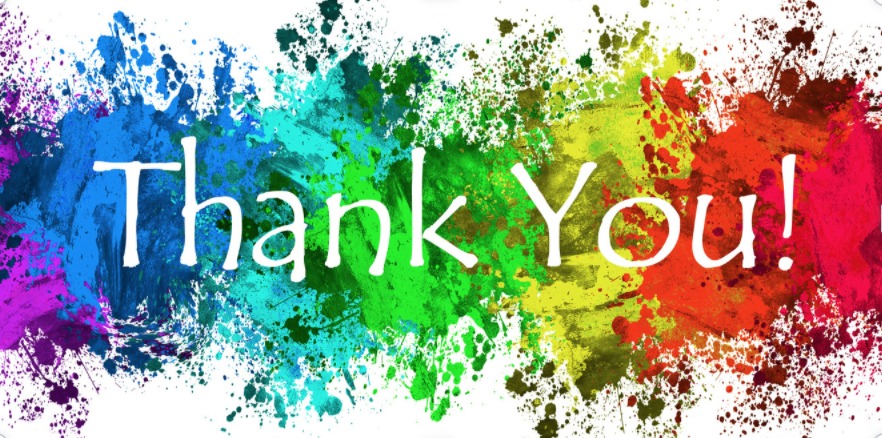 Recommended Reading:
Bound to the Fire: How Virginia's Enslaved Cooks Helped Invent American Cuisine, by Kelley Fanto Deetz. 2017, University Press of Kentucky.
The Cooking Gene: A Journey Through African American Culinary History in the Old South, by Michael Twitty. 2017, Amistad.
Footnotes
[1]George Washington Parke Custis, Recollections and Private Memoirs of the Life and Character of Washington, ed. Benson J. Lossing (New York, 1860), 422.
[2] Live Science, What's the History of the Barbecue?, Melina Remy, July 26, 2010.
[3] So Yummy, Thomas Jefferson had a Bizarre Diet that Was Way Ahead of Its Time, Ryleigh Nucilli, July 9, 2019.
[4] Alexander, Kerri Lee. "Edna Lewis." National Women's History Museum. 2019. www.womenshistory.org/education-resources/biographies/edna-lewis.
[5] Leah Chase and Pat Mitchell, 2017, An interview with the Queen of Creole Cuisine, TED Lecture.