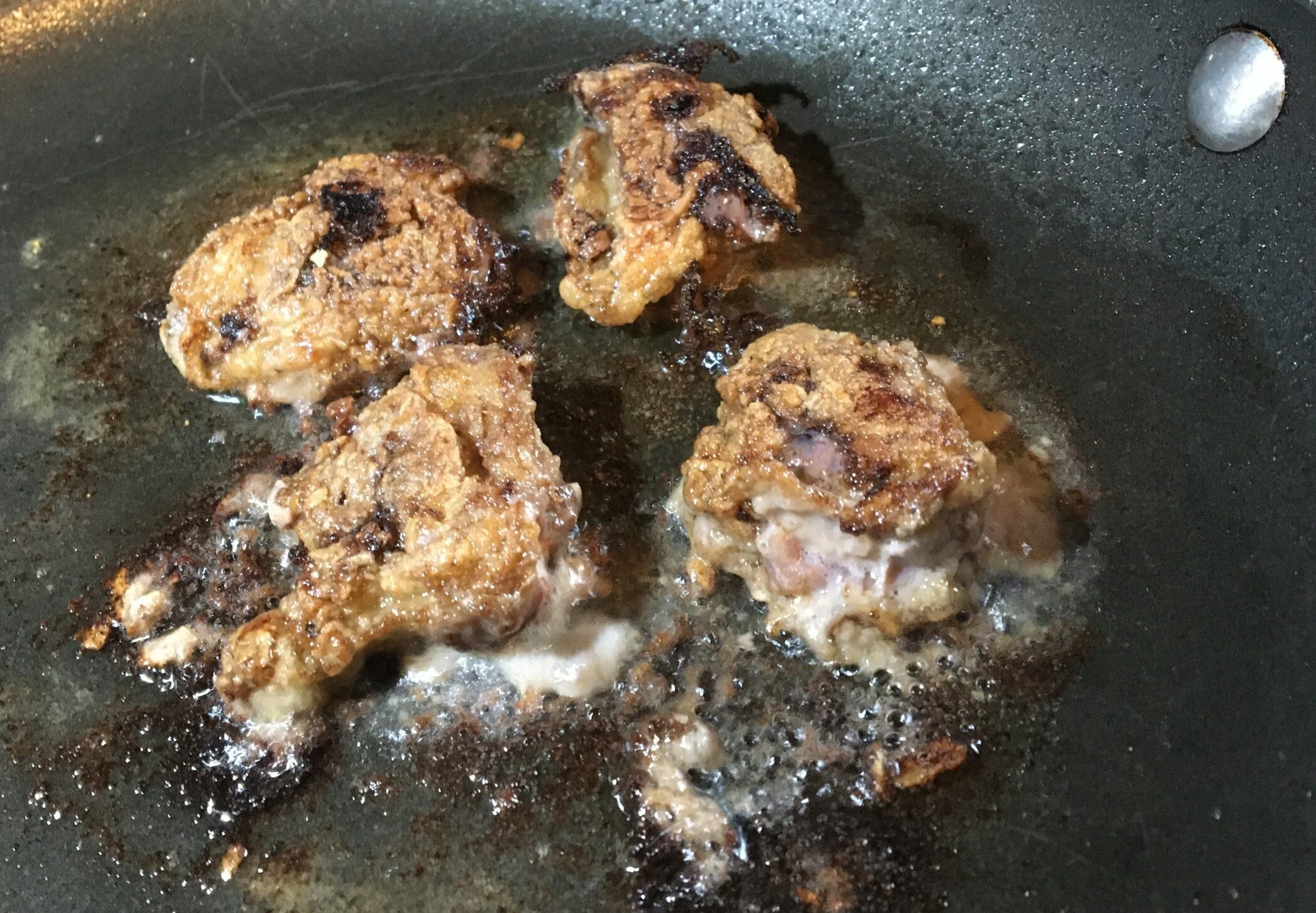 What's to Love About Whitefish Livers?
[vc_row][vc_column][vc_column_text]Looking for a remarkable appetizer? If you are lucky, you can score fresh lake whitefish livers from fish markets and certain restaurants in Bayfield County, Wisconsin, and elsewhere near the shores of the Upper Great Lakes.
Some people view fish livers as an aphrodisiac. Others vow this ultra-local delicacy will never cross their lips. One thing is clear, though, there's lots to love about lake whitefish livers if you are adventurous enough to pop one in your mouth.
What's to love ? Top 5:
Yummy: Compared to chicken livers, lake whitefish livers are generally smaller and have a more subtle taste. When done to perfection they are crispy on the outside and melt-in-your-mouth creamy on the inside.
Easy breezy: To sauté a pound of whitefish livers, heat about 1/3 cup of olive oil in a frying pan until a drop of water sizzles. Rinse the livers and pat them dry. Dredge them in about 1 cup of all-purpose flour (or corn meal or breadcrumbs) seasoned with salt, pepper, herbs and spices of your choosing. Place the livers in the pan and cook until firm, about 2-3 minutes per side. Add a splash of white wine or lemon juice to the pan and sizzle for another minute. Enjoy!
Local: Buy local. Cook local. Purchasing locally produced food helps the community's economy and cuts down on the energy used to transport food around the planet.
Reduces food waste: Somewhere along the way many Americans forgot how to use multiple parts of a fish. Relearn how not to waste a perfectly good source of protein and omega-3 fatty acids. Sauté the livers and use the bones. Along these lines, Chef Hank Shaw has a fish stock recipe you might love.
Palate teaser: Everything can't be your favorite but how do you know what is worth the calories until you take a bite? To quote the "original rock star of the culinary world" Anthony Bourdain (1956-2018): "Your body is not a temple. It's an amusement park. Enjoy the ride."
More about lake whitefish livers
Wisconsinites and Wisconsin visitors gained public access to lake whitefish livers during the '40's by way of Victor Greunke, the chef and founder of Bayfield's iconic Greunke's Inn. The Inn, which is still operating under different ownership, is a stone's throw from the shores of Lake Superior and is proud to continue to serve lake whitefish livers.
Victor's grandson, Marty, attributed the unique menu item to a conversation his grandfather had with several Native American fishers (McCann, 2013). The story goes that the fishers were wondering what could be made from the parts of the fish they were discarding. In response, Victor started frying whitefish livers.
In the New York Times (1990), Marialisa Calta reported that commercial fisher Morris Boutin (1921-2012) said the area's fishermen ate whitefish livers stewed in milk, seasoned with onions, salt and pepper. Calta quoted this local legend as saying, "I don't know who started it, but my grandfather ate them, and that was 100 years ago."
Outside of Bayfield, lake whitefish livers have also been spotted in St. Ignace, Michigan.
References
Calta, Marialisa. 1990. In a Wisconsin port, liver is hailed as the prized catch, The New York Times Archives, January 31, 1990, Section C, Page 3.
McCann, Dennis. 2013. This Superior Place: Stories of Bayfield and the Apostle Islands. Wisconsin Historical Society Press.
Shaw, Hank. 2015. How to make fish stock. Blog post on Honest-Food.Net