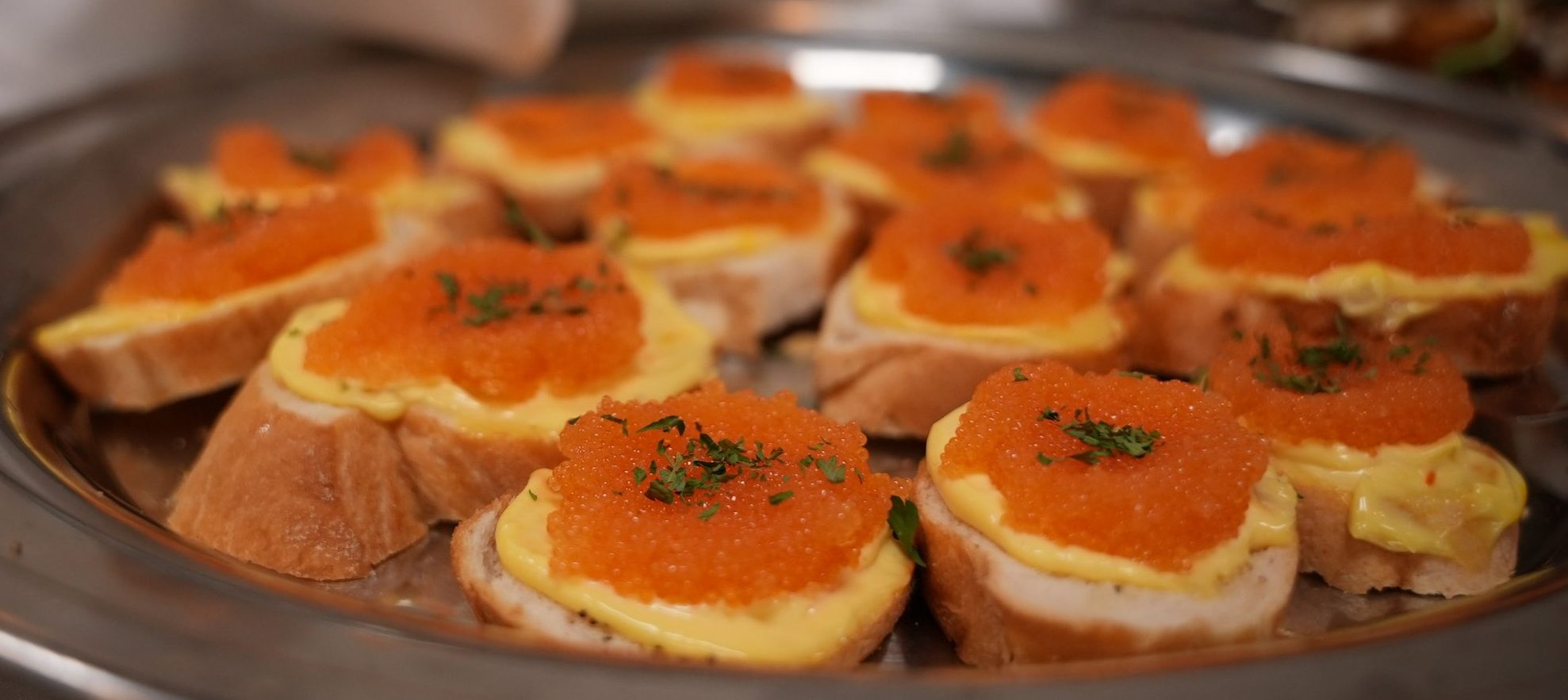 RECAP: Taste of Wisconsin Waters
The Taste of Wisconsin Waters took place on October 13, 2022, at The Tinsmith in Madison, Wisconsin, from 4:30 – 7 p.m.
Here's what went down:
Bodin Fisheries and Hoop's Fish Market tied for best fish spread. Both spreads are based on Lake Whitefish caught from Lake Superior near Bayfield, Wisc. Voting was done by dropping a cranberry in a fishbowl in front of one of eight spreads.
Rock Springs Free Spring water was voted best-tasting water at our water bar. There were nine waters to choose from. The bartender said that the biggest variable seemed to be whether people liked the taste of chlorinated water or not.
Appetizers by International Catering Collective included bourbon-glazed salmon, savory whitefish patties, rainbow trout cucumber rolls and saffron-garlic aioli crostini with cisco roe.
Results to-date include 1,000 Arctic Char went to an aquaculture farm prepared to raise them to maturity, a DATCP conversation is in the works, a site visit to Alverno College happened.