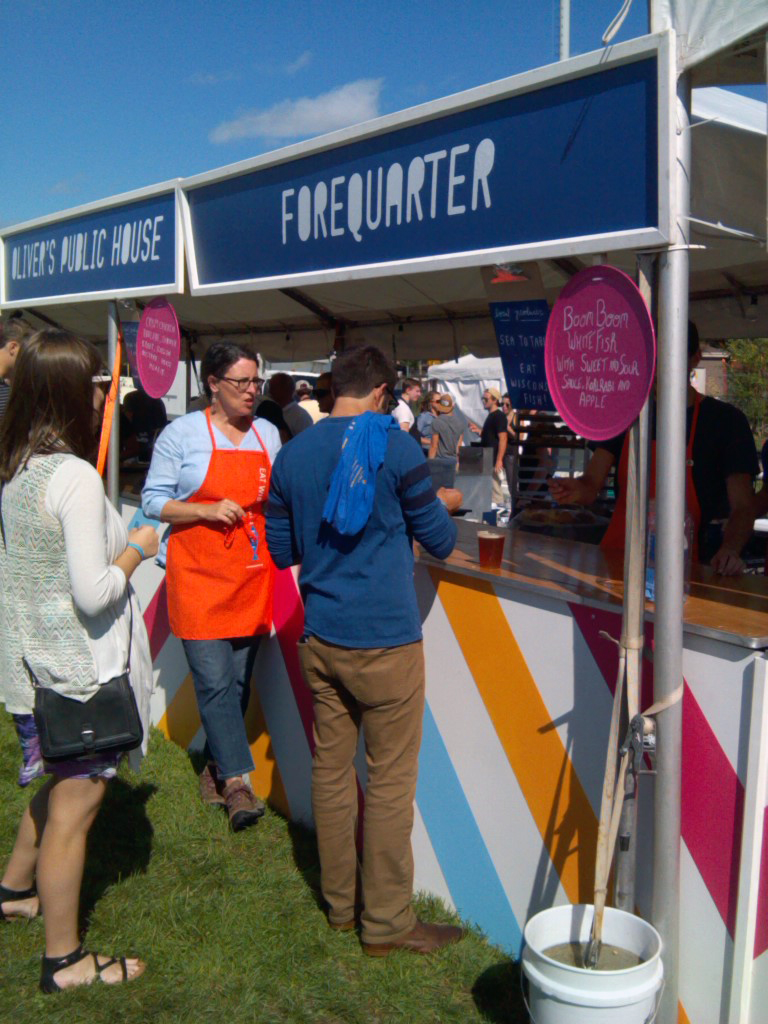 Yum Yum Fest – August 23, 2015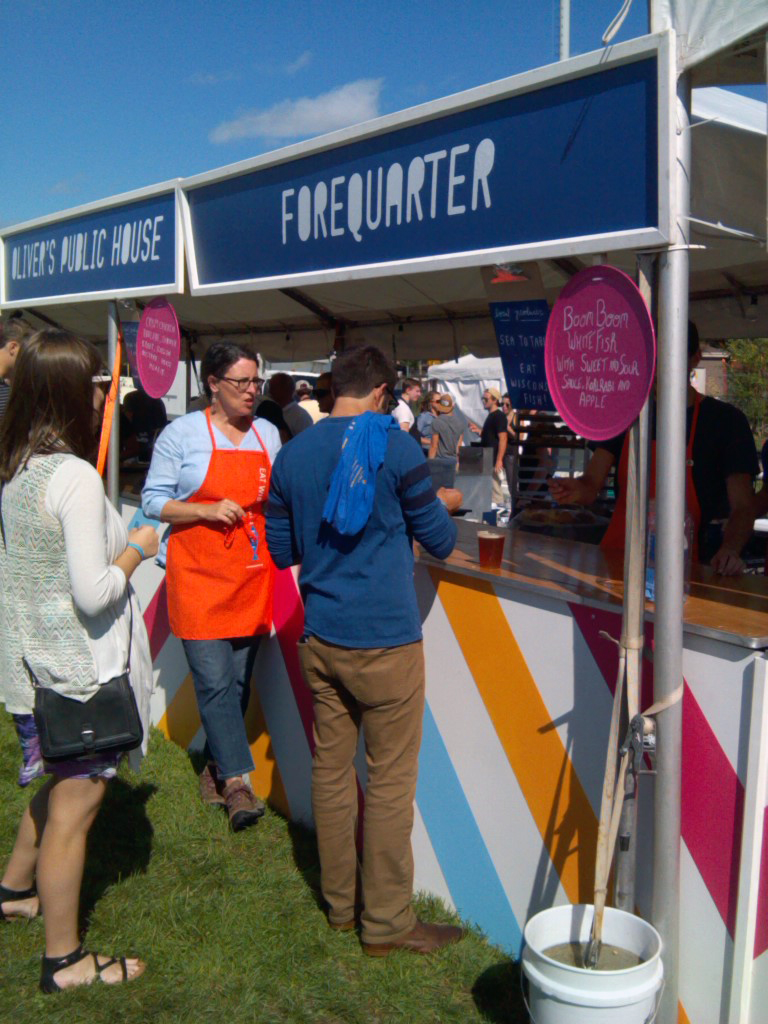 Event: Yum Yum Fest
Date: August 23, 2015
Location: Central Park, Madison, Wis.
Yum Yum Fest is an annual end of summer celebration organized by the Madison Area Chefs Network (MACN) to benefit food-related programming for children in Madison Central Park. The festival features dishes and drinks from twenty-four of the most celebrated restaurants in the Madison Area with exciting regional and national music acts. Forequarter featured Lake Michigan whitefish in its dish and Eat Wisconsin Fish was there to chat with diners.